SWitCH() is a requalification programme for those who want to acquire competencies and skills for a full and fast integration into the job market as an IT professional.
SWitCH() applies agile practices and learning interactive processes to provide to its stuudents a solid, yet fast comprehension and application of software development skills.
Graduates(bachelor degree) with or without STEM (Science, Technology,Engineering and Math) background.
Analyze
Analyze the requirements presented by a client and, as a team, specify a solution;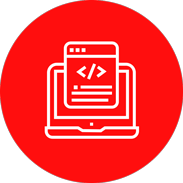 Solution
Define the solution using the techniques seized and applying the most appropriate solutions from the point of view of architecture and software design standards;
Javascript
Implement the solution using Java / javascript through Test Driven Development (TDD) and Continuous Integration (CI) methods;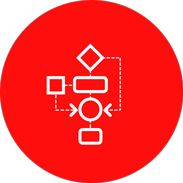 Technologies
Apply the technologies and best practices of the market to reach high levels of productivity and quality in object oriented (OO) languages, specifically in Java.
2021/22 Calendar
COMING SOON
Up to 30 students per class, 10 elements per work group; 35 hours weekly worload, during the working period, from Monday to Friday;
1 project developed competitively by the groups;
3 areas of competences taught simultaneously in each trimester:
Software Engineering and programming;
Methodologies, tools and support techniques;
Agile development of a software solution in a business context.
1st Semester
• Iterative agile software development;
• Computing systems and networks;
• Data bases;
• Project I.

2nd Semester
• Web programming and SOA;
• DevOps;
• Project II.

START OF THE PAID INTERNSHIP IN ONE OF THE PARTNER COMPANIES
Price and Financial conditions
The price to attend SWitCH() is EUR 2850.
After the 1st 9 months, all the students with positive grades will start a paid internship in one of the companies associated with Porto Tech Hub.
Special credit conditions from our financial partner are available for all students.
For more information please contact switch@portotechhub.com