SWitCH() is a requalification program for those who want to acquire competencies and skills for a full and fast integration into the job market as an IT professional.
SWitCH() applies agile practices and learning interactive processes to provide to its students a solid, yet fast comprehension and application of software development skills.
Graduates(bachelor degree) with or without STEM (Science, Technology,Engineering and Math) background.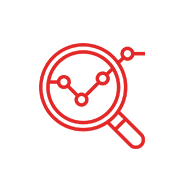 Analyze
Analyze the requirements presented by a client and, as a team, specify a solution;
Solution
Define the solution using the techniques seized and applying the most appropriate solutions from the point of view of architecture and software design standards;
Javascript
Implement the solution using Java / javascript through Test Driven Development (TDD) and Continuous Integration (CI) methods;
Technologies
Apply the technologies and best practices of the market to reach high levels of productivity and quality in object oriented (OO) languages, specifically in Java.
Up to 30 students per class, 10 elements per work group; 35 hours weekly worload, during the working period, from Monday to Friday;
1 project developed competitively by the groups;
3 areas of competences taught simultaneously in each trimester:
Software Engineering and programming;
Methodologies, tools and support techniques;
Agile development of a software solution in a business context.
1st Semester
• Agile and interactive software development methodologies;
• Computer systems and networks;
• Data bases;
• Project I.

2nd Semester
• Component-Based Programming & SOA;
• DevOps;
• Project II.

START OF THE PAID INTERNSHIP IN ONE OF THE PARTNER COMPANIES