Readiness IT celebrates 5 years of "System Ninjas"
Readiness IT's System Ninjas training center celebrated five years yesterday, October 5th. Its success and contributions to the development of the economy and job creation in the Porto Metropolitan Area, and also at the national level, are easily demonstrated by the stats released by the company to mark this symbolic date.
Since 2015, when it was founded with an initial group of 25 people, Readiness IT started its training and qualification center where, until today, more than 240 employees have successfully completed the System Nijas course and joined the company's staff immediately.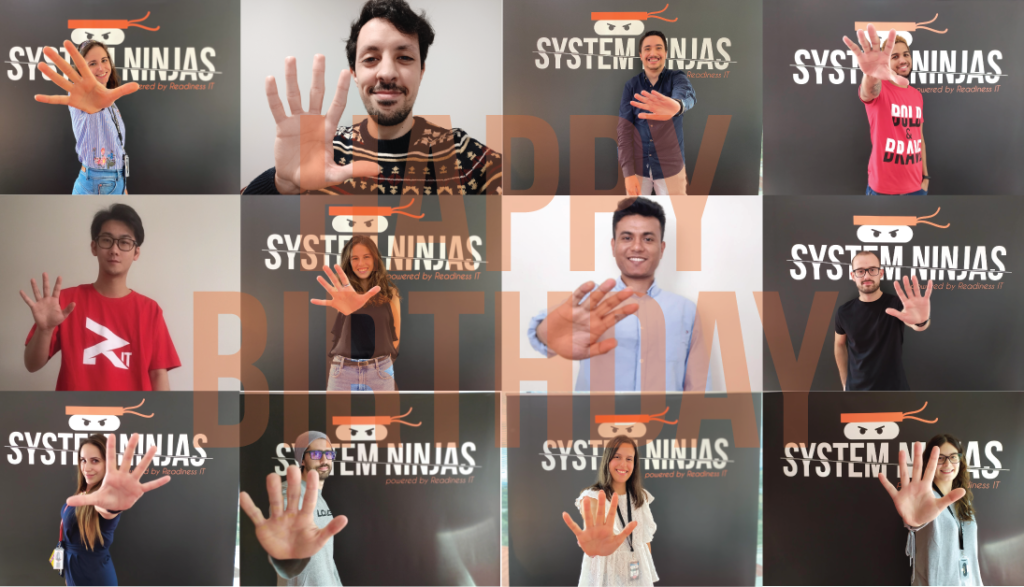 The success of this training center model has led Readiness IT to export it to other countries where the company is established. Besides Portugal, where 20 "Dojos" have already been held and 138 "System Ninjas" were formed, also in Santiago, Chile, 81 Ninjas have been formed in 8 Dojos. The team based in Auckland, New Zealand, continues to grow with 7 new Ninjas already integrated and, more recently, the company has also arrived in Lima, Peru, and created its first team in this region with 20 Ninjas.